Car buyers who think the car-buying process is tough are right. There are an incredible array of factors involved from your initial inquiry to finally parking a new car in your driveway. That complexity makes it really easy to buy the wrong car.
In fact, Consumer Reports' December report shows that 30% of the 300,000 car buyers they surveyed are unhappy with their purchase. That is 90,000 people who bought the wrong car. Similarly, the American Customer Satisfaction Index (ACSI) reported earlier this week that driver satisfaction has dropped this year, especially in terms of domestic products.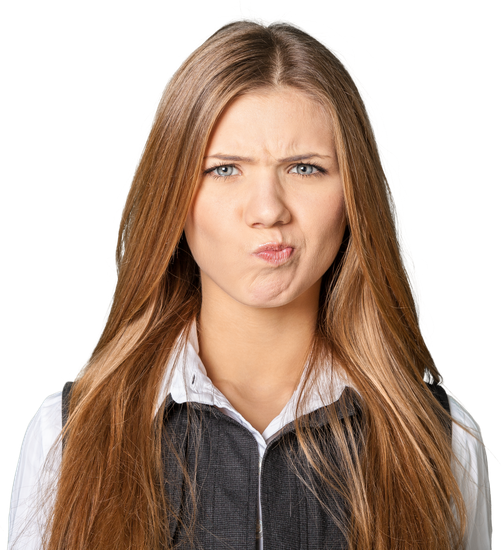 By understanding what can affect your purchase decision and bring you buyer's remorse, you can avoid becoming an unsatisfied customer driving around in the wrong car. These five factors are not an exhaustive list but are a good picture of what you want to keep in mind when you're considering buying a vehicle.
FACTORS THAT CAN PUT THE WRONG CAR IN YOUR DRIVEWAY
Pressure to buy. As soon as you walk into the traditional dealership, you catch the eye of an experienced salesperson known for the high pressure sale. You don't have enough practice saying "No" and get talked into a car that the salesperson thinks works for you but that really doesn't fit your lifestyle. What do you get? The wrong car.
Lack of guidance. Maybe you go it alone, selecting a vehicle based on what you think you need, but not realizing you've forgotten to take some needs into account. What do you get? The wrong car.
Availability. When you search online for a vehicle, you may find that a dealership out of town has the vehicle you want, so you make an appointment to go see it. Then, when you get there, the car isn't there, but you feel invested since you made the trip, so you end up choosing another model they have on the lot. What do you get? The wrong car.
Untrustworthy sellers. If you buy a used car based on pictures you've seen, you might pick it up to find dings in the body, chips in the paint, or even problems with parts. What do you get? The wrong car.
Funny business. Even if you've found a car with every feature you need, that is right there in front of you on the lot and even in your preferred color, the contract you sign could still spring hidden fees on you or outline a confusing price. No longer is the deal what you thought it was. What do you get? The wrong car.
ELIMINATE THESE FACTORS WITH MATS.ORG
Just because the traditional dealer experience is the way most people have always bought their cars does not mean you're stuck doing it that way. In addition, buying online isn't right for everyone. MATS.org gives you a middle ground, allowing you to forgo the pressure, funny business, and availability issues you might find at a dealership as well as the lack of both guidance and trust you might find from online sellers.
MATS.org is transparent about pricing with every customer. We don't pressure you to make a purchase, and we won't change pricing or fees on you at the last second. We pair you with one of our car buying specialists to figure out what you want and need from a car, and then we track down the right car for you.
WE KNOW YOU WANT QUALITY, AND SO DO WE
Everyone buying a car wants to get a quality product. What does quality mean? The industry determines quality through an assessment of mechanical, cosmetic and maintenance concerns. These aspects of the vehicle are really not as easy as people think to verify.
That is why MATS.org takes in every vehicle we buy for our customers for a thorough inspection in addition to our reconditioning. We see it in person and drive it ourselves. That is something you just can't always do when buying from far away. Not only do we make sure you won't be hung out to dry with a bum starter, a dented fender, or no brake pad life left, but we also verify that you have things like an owner's manual and a spare key.
WE WANT TO HEAR FROM YOU
Do you have the wrong car in your driveway? What about your buying experience do you think was the cause? On the flip side, do you have the right car? How did you come by that great fit? We'd love your feedback on our Facebook page.